This is the next step after having added a site. When we have assigned hosting to the site (which is an automatic process which takes up to 1 hour) you will see the status "Wrong DNS". This means it's time to point the DNS.
Go to the "Edit Site" page by clicking on the id of the site. As shown in the screenshot below.

To the right you will see the DNS settings you need to do and links to instructions on how to do it at the most common registrars.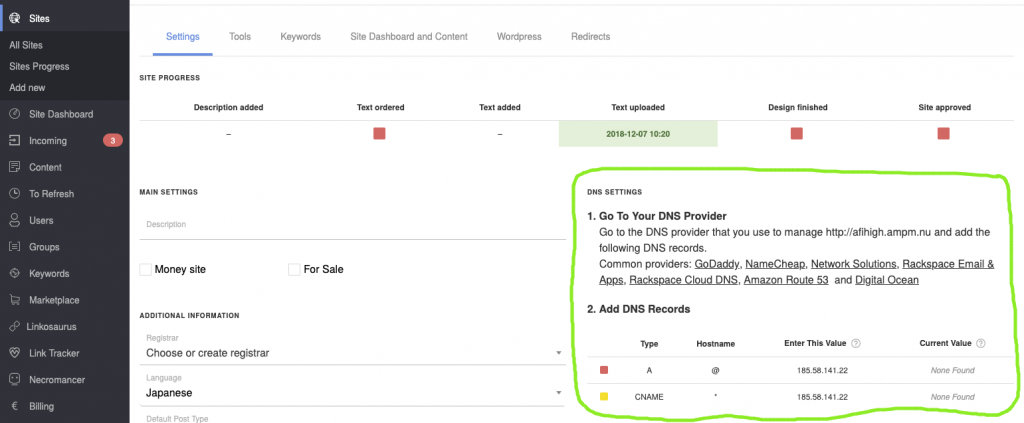 Go to the domain provider that you use to manage the domain and add the domain settins.
Instructions for the most common domain providers: GoDaddy, NameCheap, Network Solutions, Rackspace Email & Apps, Rackspace Cloud DNS, Amazon Route 53  and Digital Ocean
It takes 1-48 hours for all records on the internet to be updated. This is normal when changing DNS settings.