Go to your list of sites.
Click on the ID of a site to reach the edit area for that site.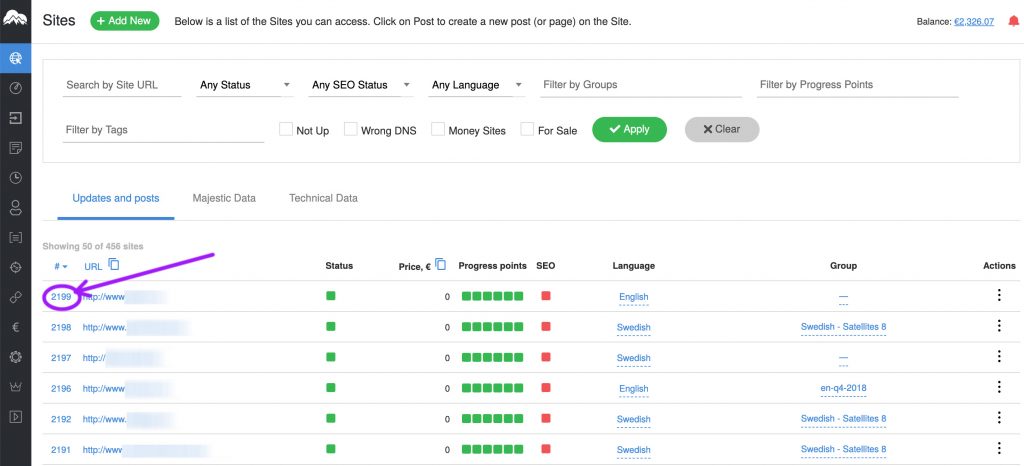 Click on "WordPress"

Under Languages, click on "Add New" and follow the instructions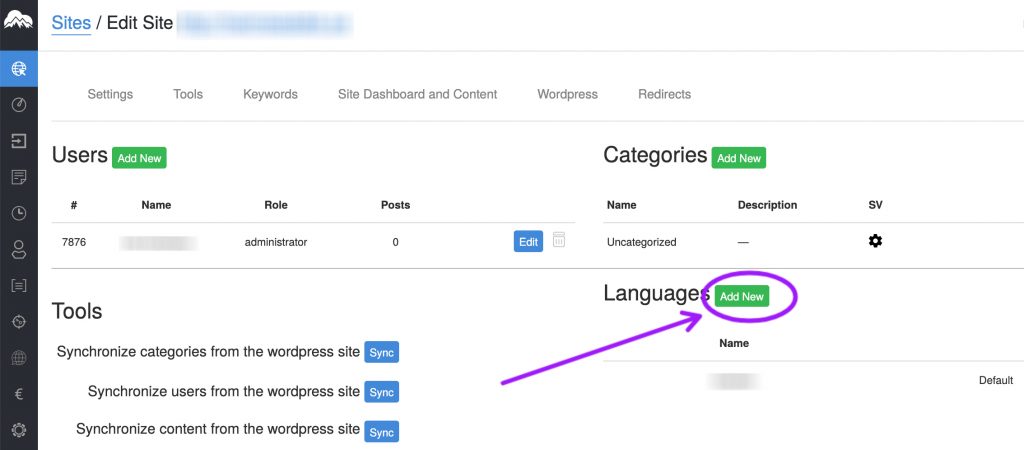 This will add a new language to your site.
Next step is to make sure you have translated versions of each category, before translating your posts.